Everything starts with a domain
Simple, reliable and fair. We have offered fantastic value domain names for over 10 years.
.com: £10.99 / yr | .net: £10.99 /yr | .co.uk: £7.49 /yr
Rated 9.8/10
Verified by TrustPilot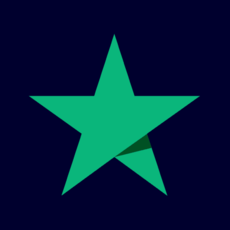 Why you need a domain
What can you do with a domain name?
Your own e-mail address
Anyone can get a Gmail address. Make an impression after the @ symbol using your own domain name.
Create a personal website
A domain is the home of your website on the Internet — your online identity.
Start a business
Your domain is the first and last thing that your customers need to remember — a catchy domain will ensure that potential customers come to you first.
Why us?
Easy DNS management
Moving your website? No problem. Update your DNS records with just a few clicks.
Web & e-mail forwarding
Use your domain to pass visitors and e-mails to your existing website and mailboxes.
Total renewal control
Turn auto-renewals off/on for any of your domains. Renew whenever you want.
Ultra-reliable Google DNS
DNS is the first step in loading your site. We make sure it's both fast and reliable.
Helpful & friendly support
Rest easy. Free technical support is bundled with every domain.
Fair pricing
What you see is what you pay. Our prices are competitive and up-front.
Top TLDs: Our range
The last part of a domain name is the Top Level Domain (TLD). Some of the most common ones are .com, .net and .org.
.com means business
£10.99 / yr
Trust follows .org
£10.99 / yr
Unleash your entrepreneurship
£10.99 / yr
The original domain for British business
£7.49 / yr
For your cause
£7.49 / yr
Get that personal touch with .me.uk
£7.49 / yr
The shorter domain for the UK
£7.49 / yr
Open for business in Europe
£10.99 / yr
Your big idea starts with .co
£20.99 / yr
Spread the word with .info
£10.99 / yr
Make a name for yourself
£9.99 / yr
Straight to business
£10.99 / yr
It's all about .me
£15.99 / yr
Connect with millions
£10.99 / yr
Reach your Canadian market
£10.99 / yr